BreastEnlargement - American Breast Enlargement Association
Breast enlargement is a serious surgery with many potential complications. We answer the most common questions.

Learn More
The basics about breast enlargement surgery. The more you know about what to expect, the better prepared you are.

Learn more
Capsular Contracture
Capsular contracture is the most common complication from breast enlargement surgery. It's a serious side effect that can have long-term implications on patients.  In the simplest of terms, capsular contracture is the hardening of the scar tissue surrounding the breast implant. This problem is particularly common after infection following surgery.
Some studies show that up to nearly 20% of patients have to deal with complications arising from capsular contracture.
Prevent Capsular Contracture
This condition is serious as it can damage the appearance of costly breast enlargements. So, what can you do to prevent this from happening? While there is nothing you can do to completely eliminate the chances of capsular contracture, you can reduce the risk of this condition by wearing a compression bra, doing compression exercises, taking vitamin E, receiving post-op massages, and consulting with your doctor to determine the best type of implant, silicone or saline, for your body.
Treating Capsular Contracture in Breast
If you've suffered capsular contracture in the breast, you should contact a physician immediately. One thing you can do is to take antibiotics for the condition. These will help to soften the area surrounding your breast.
Or, you can get a capsulectomy. This is the most effective treatment for capsular contracture. It removes the hardened capsule around your breast. Doing so helps reduce the risk of future occurrences of this serious condition.
Capsular Contracture in Breast Enlargement
Breast enlargement is like any other surgery in that it comes with a list of potential side effects. For this reason, you should always consult with your physician and plan your surgery before you go under the knife. Remember, education is the key to preventing serious side effects from your surgery.
Take time to consider the risks of experiencing capsular contracture. Ask your doctor what can be done to limit the chances of this condition, and you'll have a better chance of receiving a successful surgical breast enlargement.
How much does it cost?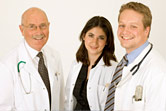 You know you want your plastic surgeon to be board-certified. Be sure to work through our checklist before you make your first appointment.
Recovery time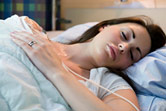 Breast enlargement surgery is associated with side effects and downtime. Know what to expect.
How much does it cost?
Breast enlargement surgery pricing is highly dependent on geography. Top doctors charge higher prices. Even the cost of breast implants varies greatly. Learn more about the variables in the cost of breast enlargement.